Your Ministry and Web3, Blockchain and the Metaverse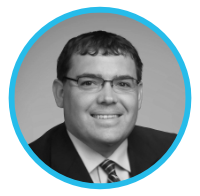 with John Cobb
of Ligonier Ministries
---
John Cobb is the Vice President at Ligonier ministries. He started looking into Web3, Blockchain and the Metaverse simply as a way to understand what they are and how they could impact ministries going forward. What he found is that there are three main buckets he thinks ministries should be considering. The three categories are community, content and censorship. 
Community
When he first began he discovered NFTs since he has an interest in art and photography but found that it goes beyond the art, NFTs can also be used to build community and show membership in a specific community. When building a community one thing that is important is owning the community so that it is not fully dependent on a platform that you don't control. Many people think of this in terms of collecting email addresses or other contact information so you can still reach them if the platform goes away. Blockchain and decentralization take this one step further by allowing the platform for communication to be secure and resilient. 
Content
When it comes to content there is the possibility of censorship and deplatforming coming in America, but there are many places around the world where censorship is already in place, and there is a real risk for those who spread the Gospel in those areas. Blockchain in particular could provide a secure way to distribute content digitally.
Censorship
This topic dovetails nicely with the other categories. Making the world virtual (as in Web3), decentralized and secure (via blockchain and NFTs) enables you to build security and resilience within your systems. This is also a way to future proof your digital ministry.
This is a high level overview of the types of things you should be thinking about for your ministry. John takes some time to answer specific questions and dive into details, so if you have questions you'll want to listen to the full episode.