Does SEO Still Matter for your Ministry?
When interacting with ministry leaders, I often get asked the question "does SEO still matter for my ministry?" Sometimes there's further subtext, such as "can I even get traffic from Google given that I'm a faith based organization?" Spoiler alert the answer is yes, SEO still matters, and yes, you can get traffic from Google even as a faith based ministry. In fact there is a good chance that Google is already the largest source of traffic to your website, and the largest contributor to conversions as well. The ministry benchmark study found that on average 39% of all traffic to ministry websites comes from organic search, this matches very closely to the M+R Benchmark study which found 41% of all traffic to nonprofit websites is from organic search. While 3rd party data points like this are interesting, you can see exactly how organic search is impacting your ministry in three easy steps.
Check Your Google Analytics
In Google Analytics you can find out the major drivers of traffic, and conversions to your website. 
If you are using Google Analytics just navigate to Acquisition->All Traffic->Source/Medium then set the primary dimension to "medium".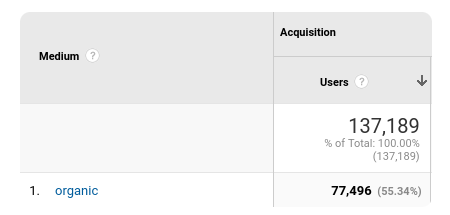 If you are using GA4 you can find this information by navigating to reports->Acquisition->User Acquisition (you could also select traffic acquisition here).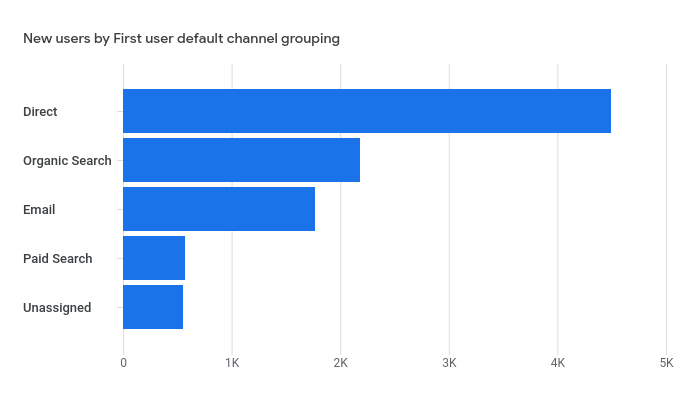 Check SEMRush Domain Analytics
SEMRush is a tool that indexes a very large number of search results from Google and then reports on the keywords a specific domain name shows up in the top 100 search results for, this means you can see keyword rankings over time for any website, including yours. You'll need to create a free account to access this report but it will let you see how your website is trending in the search results, and give you an idea of the opportunity available in SEO.

Check Google Search Console
Google Search Console is a free tool from Google to help you analyze and troubleshoot your search performance. This is a great opportunity to see exactly how Google views your website and what factors are driving performance for you. Start by visiting your search console and taking a look at the performance report. This will show you both impressions and clicks that your website has received from the organic search results.

From here you can drill down into specific issues, such as indexing, mobile usability, and page experience from Google's perspective. 
Hopefully you've taken a few minutes to look at your own data and see the impact that organic search already has on your traffic, users and conversions. The next question is do you need to start paying closer attention to your organic traffic? 
In Summary
Gauge Impact with GA
By checking your Google Analytics you might be surprised by just how much impact SEO already has on your website.
Assess Risk with SEMRush
A free SEMRush account can help you see how your rankings are trending to determine if your organic traffic is at risk.
See Opportunities in Search Console
Google search console will give you a quick overview of how Google perceives your website and where there are opportunities for growth.
Happy Optimizing!